PFC BRAKES WIN BOTH RACES AND LEAD THE CHAMPIONSHIP !!!

Excellent weekend at Paul Ricard, initial race of the TCR EUROPE championship.
PFC Brakes have been working hard to develop new compounds for the TCR sprint races. During the pre-season we tested with the Honda JAS supported team, Brutal Fish Racing Team and their drivers Dan Lloyd, Pepe Oriola and Martin Ryba on different circuits. They finally chose our newest "39" compound due its good torque and initial bite, but also for the pads' easy modulation, plus a strong and firm pedal during the race.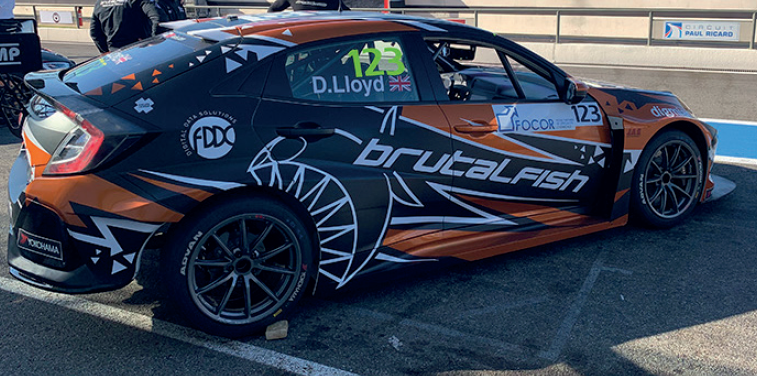 Daniel Lloyd, the British driver was 3rd in qualifying, winning the initial race and P6 in the 2nd race (reverse grid). He leads the championship and has given us excellent feedback about our brake pads. Thanks Dan and congratulations on your success!! And congrats to our newest "39" compound for its first victory in an International race on its first test!!!
The second race, with reverse grid from the qualifying, gave us a great surprise and another victory for PFC!! The German driver Mike Halder won from his Pole Position, defending the pressure from his follower, the professional factory Honda driver Nestor Girolami (Arg / Honda Civic Type R TCR). Mike used our "333" PFC compound, and was very happy with the Honda Civic brakes.
PFC are also providing brake discs to the Audi official team ComToYou, getting excellent results!! They finished 2nd overall in the meeting with M. Bennani (Marroco/Audi RS3 LMS) battling with Dan Lloyd in the two races!!
Report by Luis C. Maurel – Motorsport Sales Manager & Technical Advisor (PFC Brakes Europe & Asia)