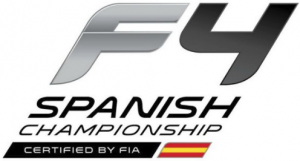 Spain, March 2019 – PFC Brakes is the new official brake supplier for the F4 Spanish Championship in 2019.
The sponsorship agreement was achieved after several conversations since last year.
The objective of the organizing committee is to continue offering quality standards to the drivers and the teams.
"I am delighted that PFC Brakes have been nominated by organizing committee of F4 Spanish Championship as the preferred brakes supplier for the 2019 season. PFC Brake systems are chosen across the globe by manufacturers, teams and championships for their commitment to making the absolute best products in the industry. It is therefore a real pleasure to now be involved in this up and coming series in Spain, where we will provide our best products after complete several testing days with different teams and drivers", said Peter Babbage (PFC Vice President – European Operations and Senior Vice President – North America).
Adrián Muñoz (F4 Spanish Championship Technical Manager) said: "I have the honour to confirm our deal with PFC for the brakes supply for the F4 Spanish Championship, since the end of last year we have been in contact about the possibility to cooperate in our growing championship, and since the first moment we had same approach about what kind of brakes we would like to have to continue preparing the future motorsport starts. Further testing and feedback from different drivers confirmed the correct brakes specification for the coming season."
The first round of the F4 Spain Championship will be in Circuito de Navarra, April 6-7.