PFC Brakes – official supplier to Radical Sportscars
Radical are delighted to announce that PFC Brakes have become the sole provider of brakes to our global network as an official sponsor.  The brakes and associated components are manufactured in a state-of-the-art production plant located in Clover, South Carolina USA.
Performance Friction Corporation (PFC) is a brand embedded in motorsport history worldwide. PFC support their product globally across many national and international championships, including IndyCar, Formula Renault and a host of others, both on- and off-road on two and four wheels.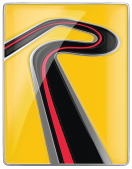 "Radical has long trusted in the high performance and reliability of PFC Brake pads as our preferred fitment choice, so this partnership is next logical step to ensure all of our customers get the same, great Radical driving experience," said Joseph Anwyll, Radical CEO. "PFC Brakes' global reputation and network means we can quickly and easily serve the requirements of our customers, teams and championships, with a single specification that works the world over."
"PFC are pleased to be announced by Radical as a global brake partner, following many years of PFC supply for their racing activities," added Brian Gore, Sales Engineer for Performance Friction Europe. "This situation will be mutually beneficial to both companies thanks to a single-source supply chain, with products that have been officially tried, tested and approved by Radical. The new partnership will also allow the development of new brake technologies, for existing models and future additions to the Radical Sportscars range."
To order pads, simply contact your local Radical dealer – full list here – or contact Radical for more information.