PFC original equipment brakes
EXCEEDING OEM STANDARDS – Carbon Metallic® pads have passed OEM certification tests on applications ranging from haul trucks to motorcycles and have provided OEM brake pads for: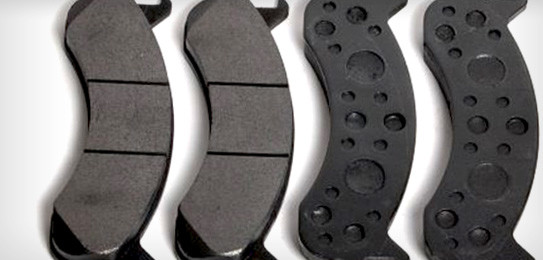 Light trucks
Police vehicles
Sports cars
Medium-duty trucks
Military applications
WHEN THERE IS NO ROOM FOR COMPROMISE, PFC IS NUMBER ONE – PFC brake pads are specified by more fleets than any other pad. Why? The fleet manager is driven by reduced maintenance costs and lowest cost per mile. PFC brake pads are also specified on high performance OEM applications and provide full brake kits for OEM upgrade options.
OEM QUALITY PROCESSES PFC's vast technical capabilities enable PFC to exceed performance needs and pass strict OEM design verification plans.
IATF 16949 certified
ISO 14001 certified
Reg 90 certified
GO GREEN – PFC exceeds OEM toxicology standards to drive the brake industry by delivering eco-friendly brake solutions. Carbon Metallic® pads comply with all newly passed copper legislation in order to preserve the ecology of our watersheds and estuaries.