XAVI ARTIGAS / LEOPARD IMPALA HONDA – Leader of FIM CEV M3 with PFC brakes!!!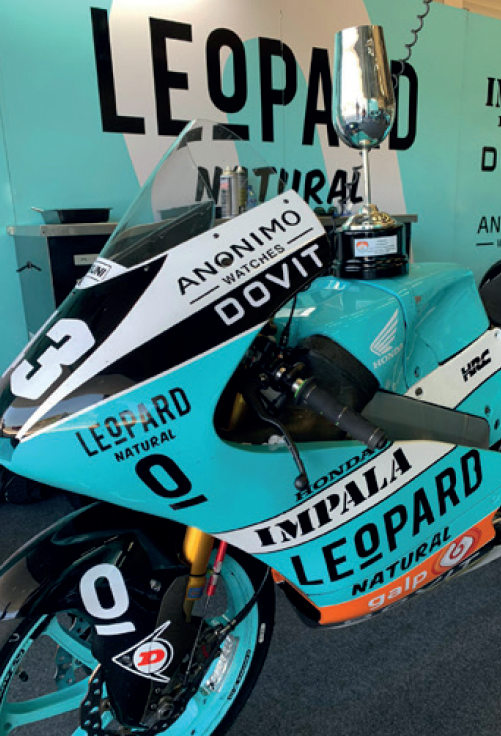 After the first five races of the FIM CEV M3 (Junior M3 World Championship), Xavier Artigas is the leader with two victories, P2 and P8 in the last race after recovering ten positions due to a race incident fighting for the victory. The Spaniard leads the championship, 21 points ahead of Acosta, with Garcia third.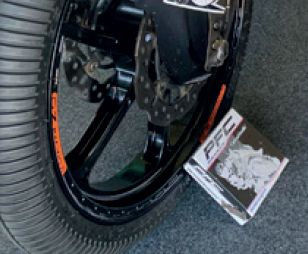 Artigas took the podium in the last race of the Moto3 World Championship, the first time he took part in the World Championship at only 16 years old. The young rider is a multiple champion and has a great experience in racing motorbikes. He has a lot of confidence with the PFC 333 compound in his Honda HRC M3. " I am very confident with the PFC 333 brake pads due to their high initial bite which helps during overtaking in the extremely competitive FIM JR World Championship M3. We are doing similar and even better lap times than in the Moto3 MotoGP world championship!! Also they felt great during the complete race, with no changes in my brake lever. " Also the Team appreciate the pads' durability, and disc-friendliness.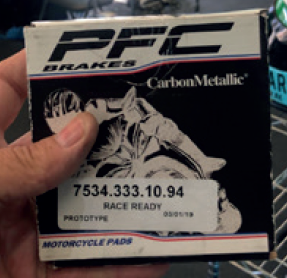 "We are using the PFC 333 in all our bikes"
Mr. Arenas, team owner said "we are using the PFC 333 in all our bikes, not only in M3, motorcycles with two discs, also in the Honda European Talent, motorcycles with only one disc, and normally more difficult on the brakes. With PFC 333 we have solved problems with other brands, and issues such as fast drop or curved back plates which generate overheating.
The PFC 333 has no taper and its characteristics help my young riders. They have always the same excellent feeling on their brakes!"
Report by Luis C. Maurel – Motorsport Sales Manager & Technical Advisor (PFC Brakes Europe & Asia)