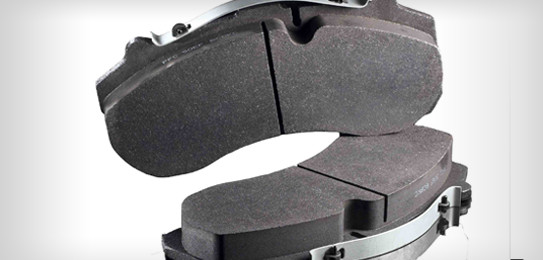 Carbon Metallic® pads are world-renowned by top fleets for stopping power, safety, corrosion resistance and extended pad and disc life.
Performance Friction sets a higher standard in commercial vehicle brakes, offering a huge return on your investment.
Our objective is to create a product with a value return that is many times greater than the product cost. PFC brake pads are sometimes more expensive than alternative OEM options, but the improved life expectancy (without compromising disc wear) offsets this, especially considering the reduction in vehicle down-time and service costs.

National fleets have realised substantial cost savings in the first year of service. In comparative pad and disc wear tests against OE and Premium Aftermarket brands PFC Carbon Metallic® typically last significantly longer than competitor materials, and are shown to deliver similarly impressive reductions in disc wear.
Please click here to contact our CV team, and discuss your requirements in more detail.