Brake kits for road and track
PFC high performance brake kits include:
• Forged multi-pad monobloc caliper • Direct Drive V2 or V3 Molybdenum alloy discs • Z-Rated® or Race-Ready Carbon Metallic® pads • Custom-engineered for road and track use • Genuine race technology • Stainless steel braided hoses • Caliper mounting brackets and fittings • 2 x 500ml brake fluid bottles.
Direct Drive V2 is an integral drive in-hat system. It is a second generation disc mounting system designed to enhance the Z-Rated Big Brake kits by reducing the number of components and overall disc assembly weight.
Direct Drive V3 is the very latest generation mounting system that uses a spiral locking ring that connects the disc to the hat. This allows much faster fitting without the need for tools or fixings, and producing even less overall weight.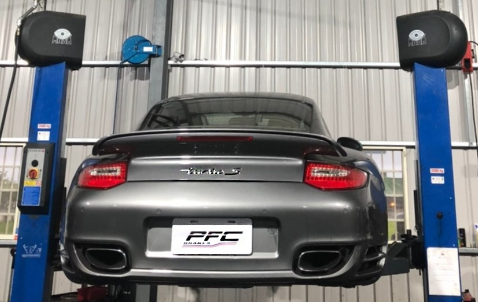 PFC brake kits can make a huge difference to the braking performance of your vehicle. All required fitting components are included.
PFC kits offer the best braking performance available, along with great looks! Click here for a summary of popular kits.