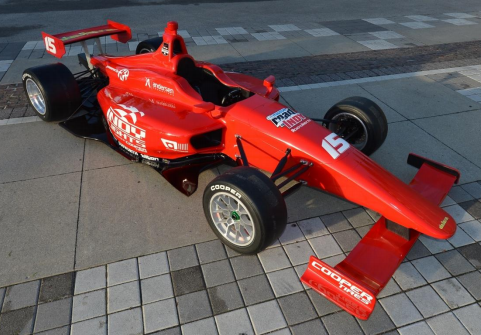 PFC Brakes is proud to be the official brake supplier for the 2015 Indy Lights Series and will be featured on the Dallara IL-15 car. The new PFC full brake package utilises purpose built, shape-optimised 6-pot monobloc calipers, PFC discs with patented slot pattern, and PFC race pads.
The new Indy Lights full PFC brake package will feature the all new PFC ZR81 6-piston monobloc calipers, PFC ZERO FAILURES™ discs and PFC pads on the front and rear. The PFC monobloc calipers (specifically designed for the Dallara uprights) are 30% stiffer than the current calipers. The new disc assemblies feature PFC's new patented V3 technology to eliminate hardware, reduce weight, and allow for quick changes. The new PFC package is designed for longer life and added capacity. Despite the added capacity, the new PFC brake package is Lighter, Stiffer, Cooler, and Quicker.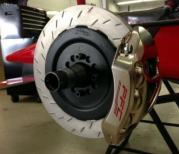 Testing of PFC pad compounds to complement the Cooper tyres has been ongoing to suit roads and race applications.
The origin of the Indy Lights Series began in 1986, and has been a developmental race series sanctioned by IndyCar, founded in 2002 as the Infinit Pro Series. The series has produced some of the most famous race car driver names including Marco Andretti, Scott Dixon, and Tony Kanaan. Many of the drivers continue into the official IndyCar Series and the Indianapolis 500.
PFC is proud to be on all 3 "Road to Indy" ladders as open wheel racing is part of PFC's DNA. The new Indy Lights Dallara IL-15 car is the next exciting step to get to the Indy 500. It should be noted for the 2014 Indy 500, every row has a race driver who has competed in Indy Lights and is a testament to the vision set forth by the IndyCar series with Dan Andersen, his staff and technical partners.